Essence-Based Innovation Training

Think Deeply, Broadly and Correctly
Top companies are implementing / Top universities are researching
Toyota, Honda, Panasonic, etc.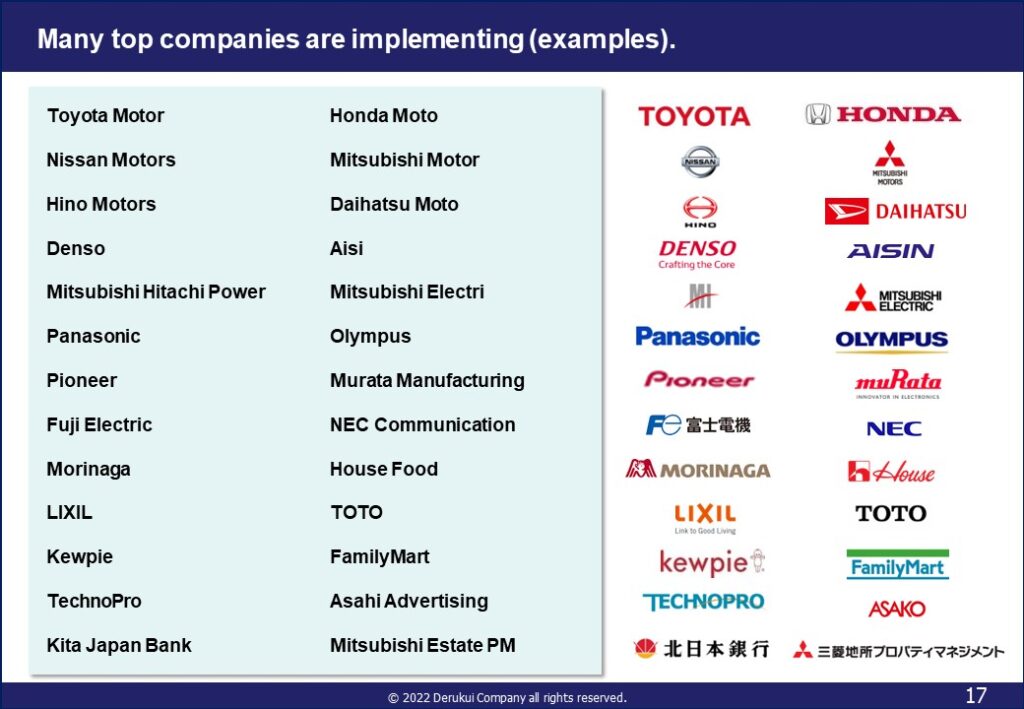 The University of Tokyo
* Hitotsubashi University
* Kanazawa University, etc.
Essence and Innovation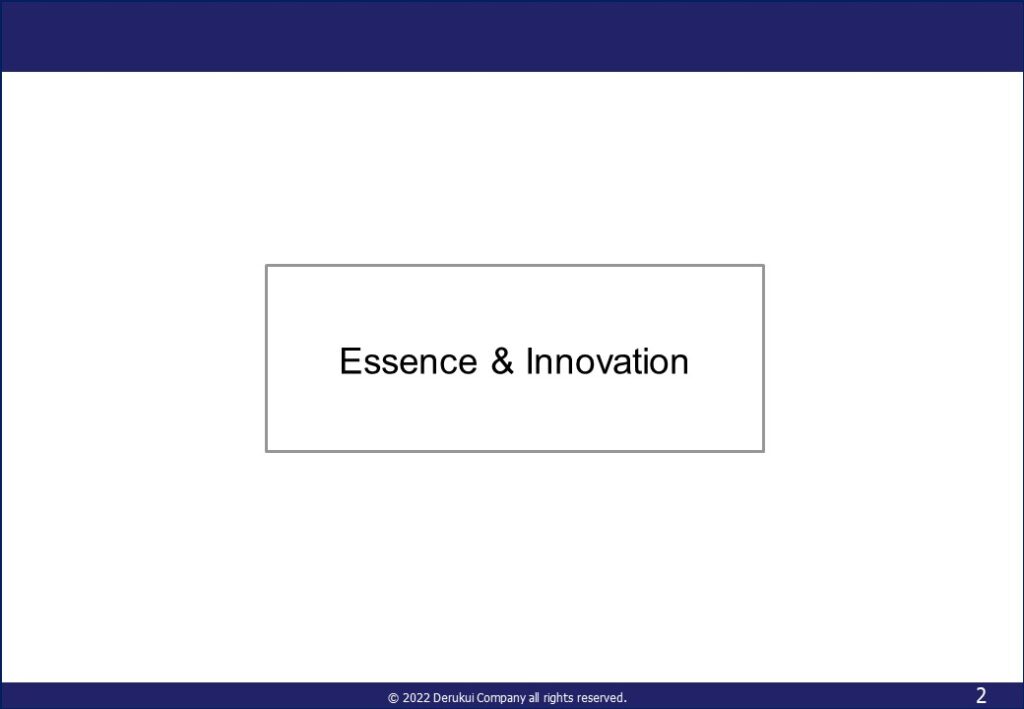 Let's look at the relationship between essence and innovation.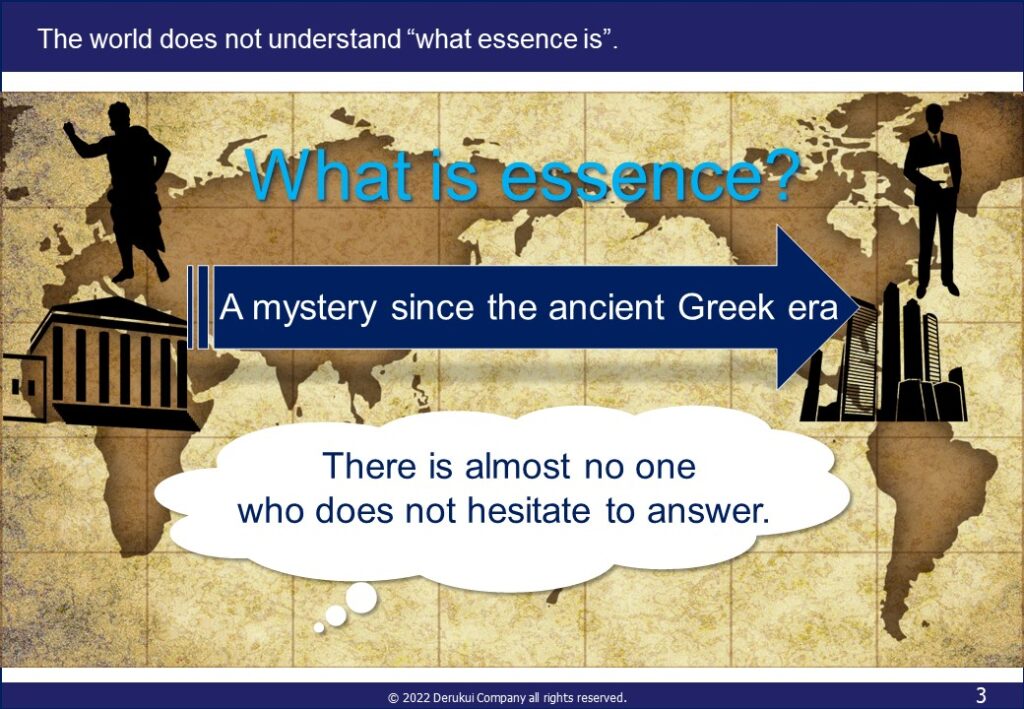 Do you understand "what essence is?"
It's the objective essence.
Not the subjective one.

* To make your visit meaningful, Please get the answer (here) at least.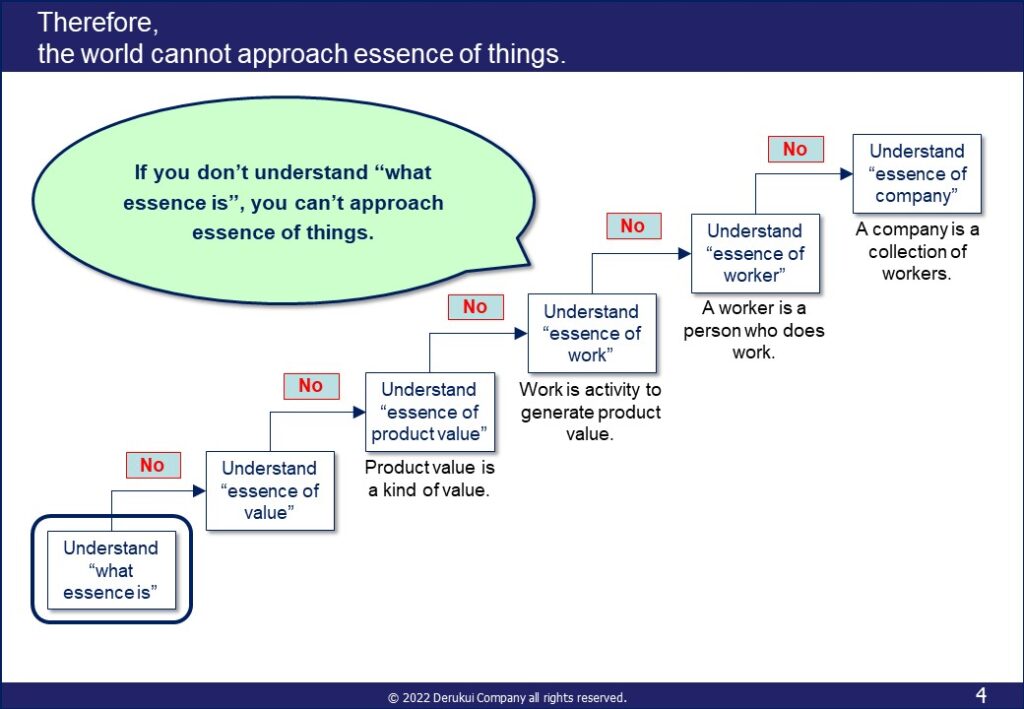 The value that is considered by the world which cannot approach essence of value is nothing but the "something like value."
Product value, work, worker, etc. are also "something like xxx."
The value that is considered by a person who can approach essence of value thinks is "value itself."
Product value, work, worker, etc. are also "xxx itself."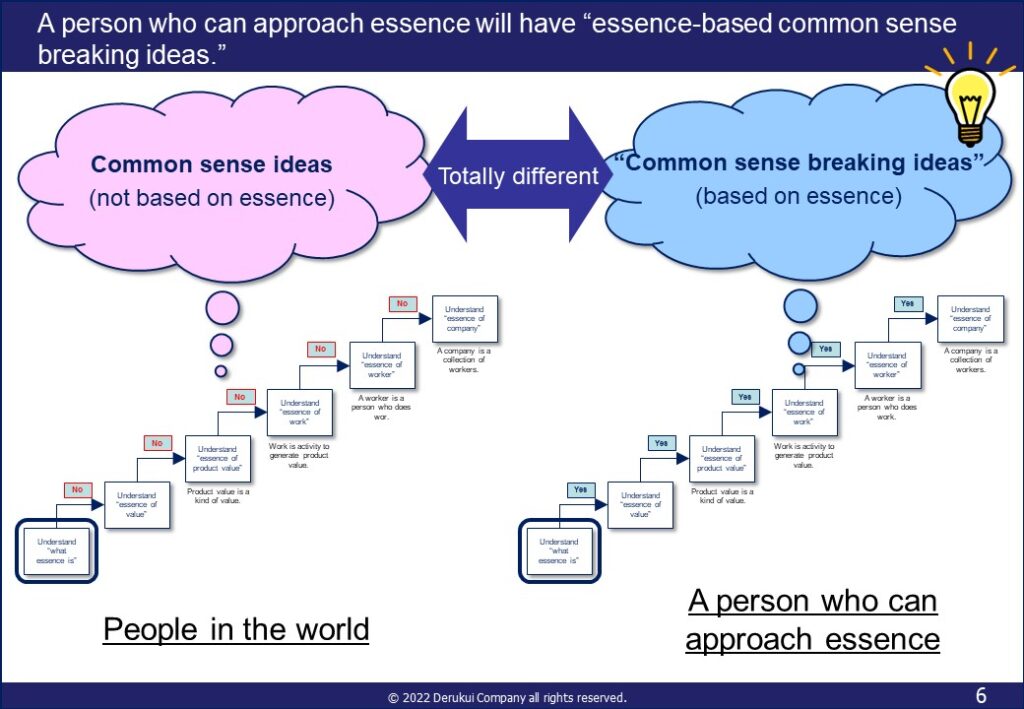 Common sense is just a recognition that many people have in common.

Most of them are not based on essence (based on "something like xxx").

The world isn't aware of that.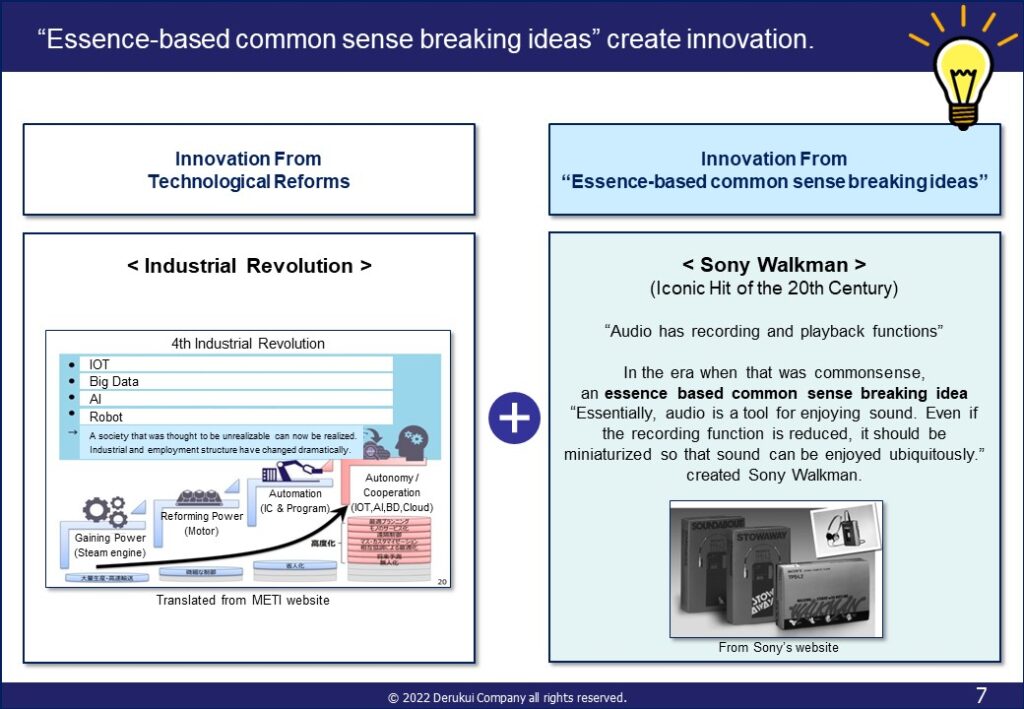 Since essence is "universally correct," it will generate innovations even if it is common sense breaking.

As with the newly discovered laws of nature.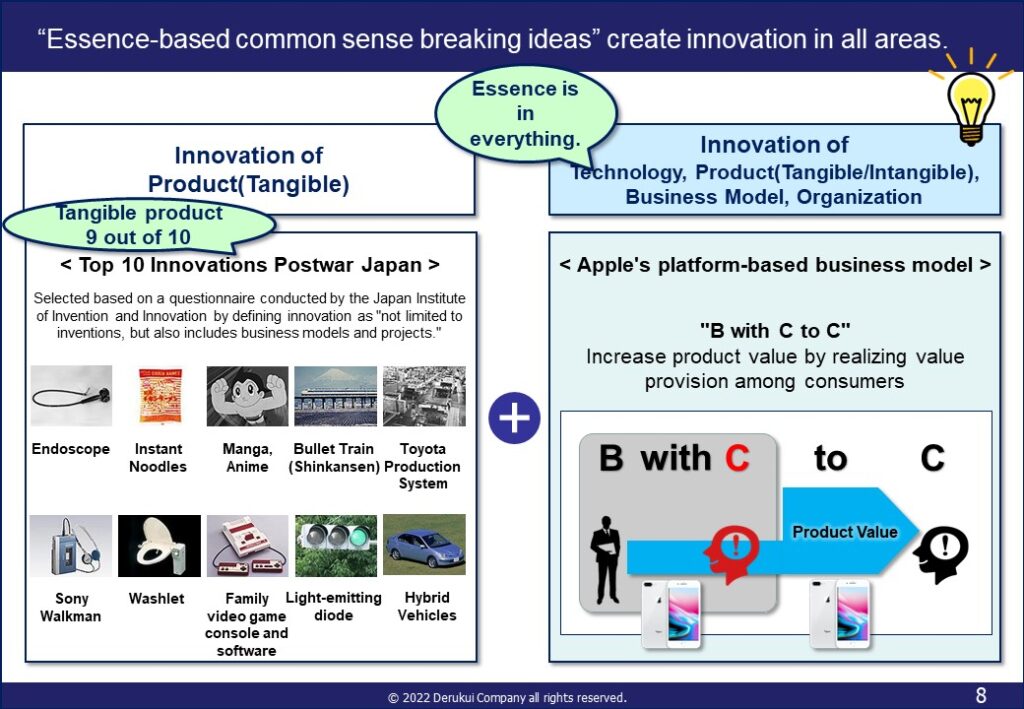 Since essence is in everything, it will generate innovation in both tangible and intangible things.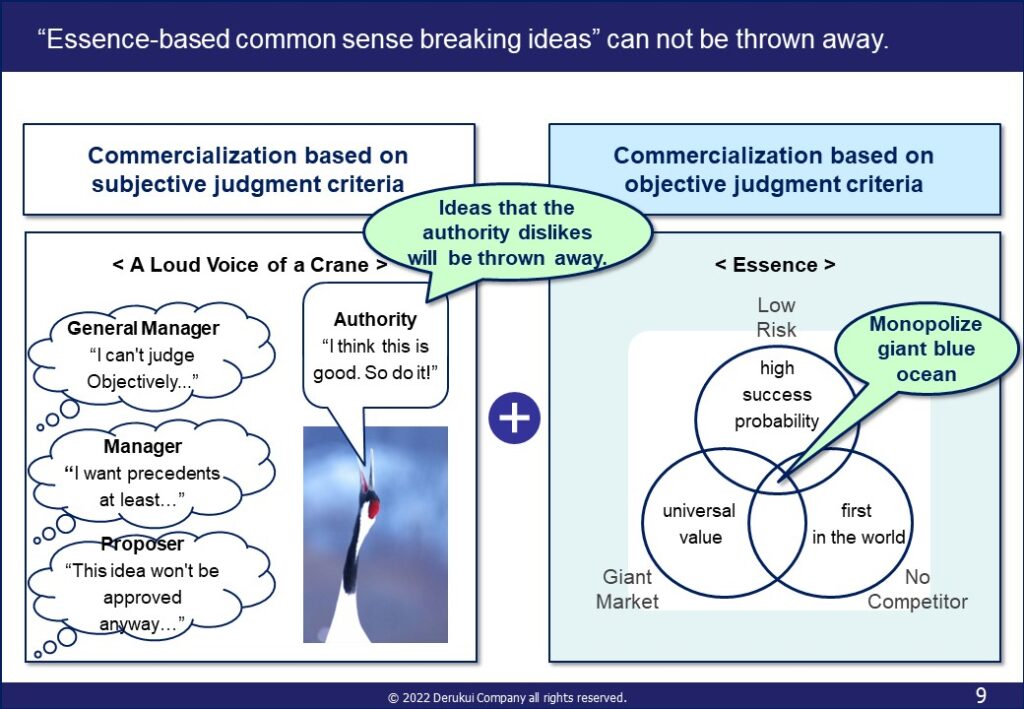 The number of cranes that can generate innovation is decreasing…
Essence is what gives rise to universally accepted ideas.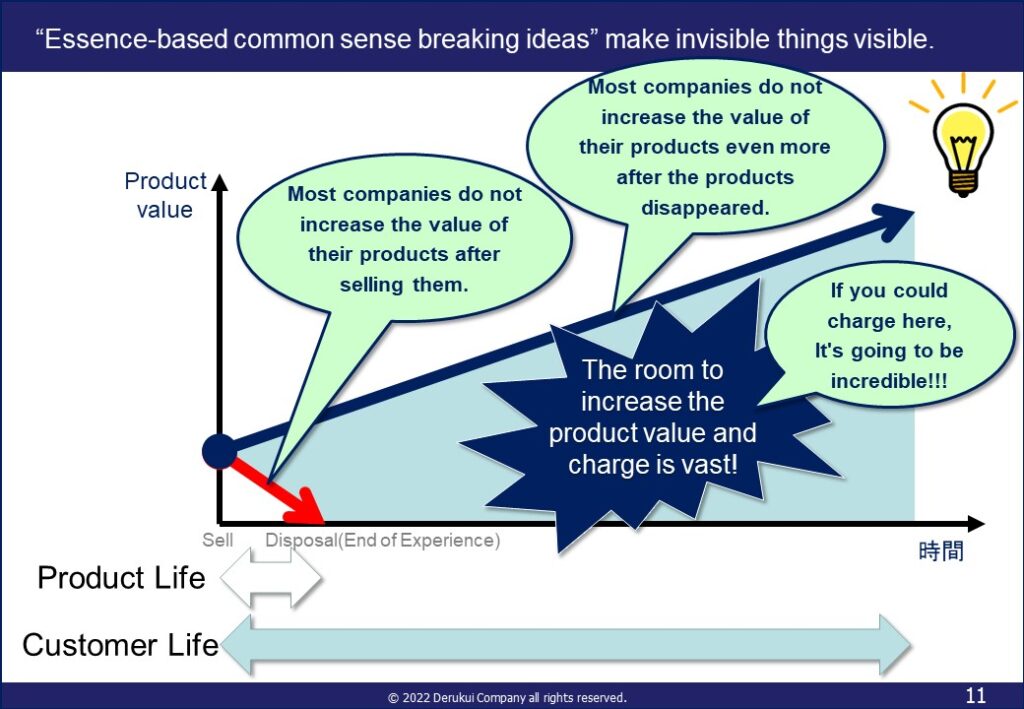 Product value is created by the customer's memory.
Therefore, even if the product disappears, it can be reproduced if the memory remains.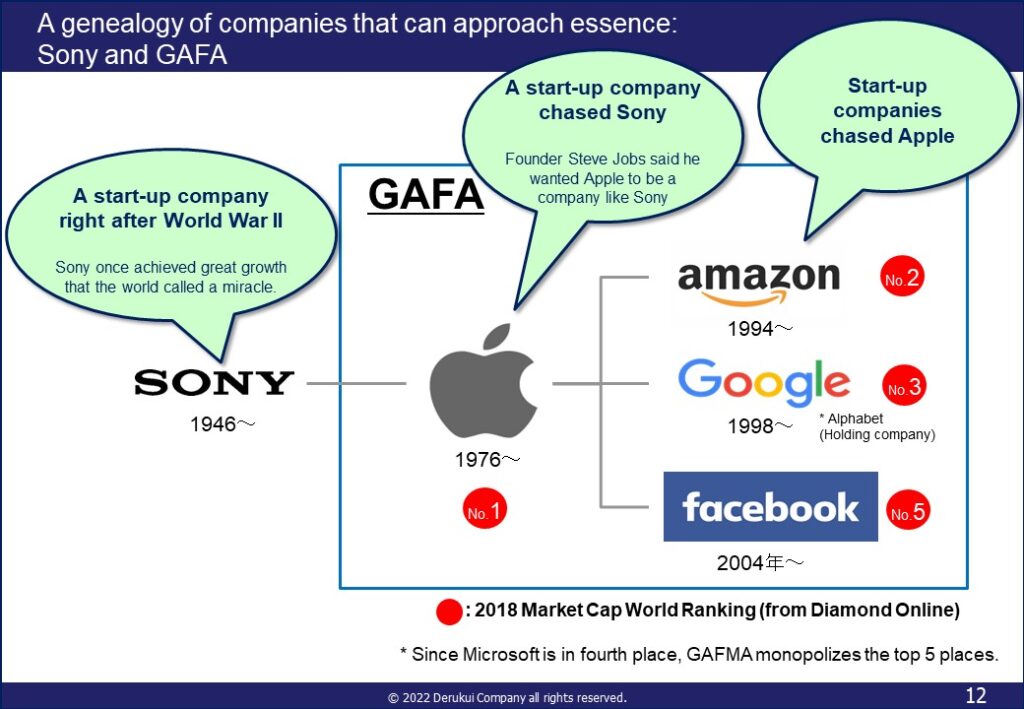 Perhaps GAFA's root is in a Japanese company.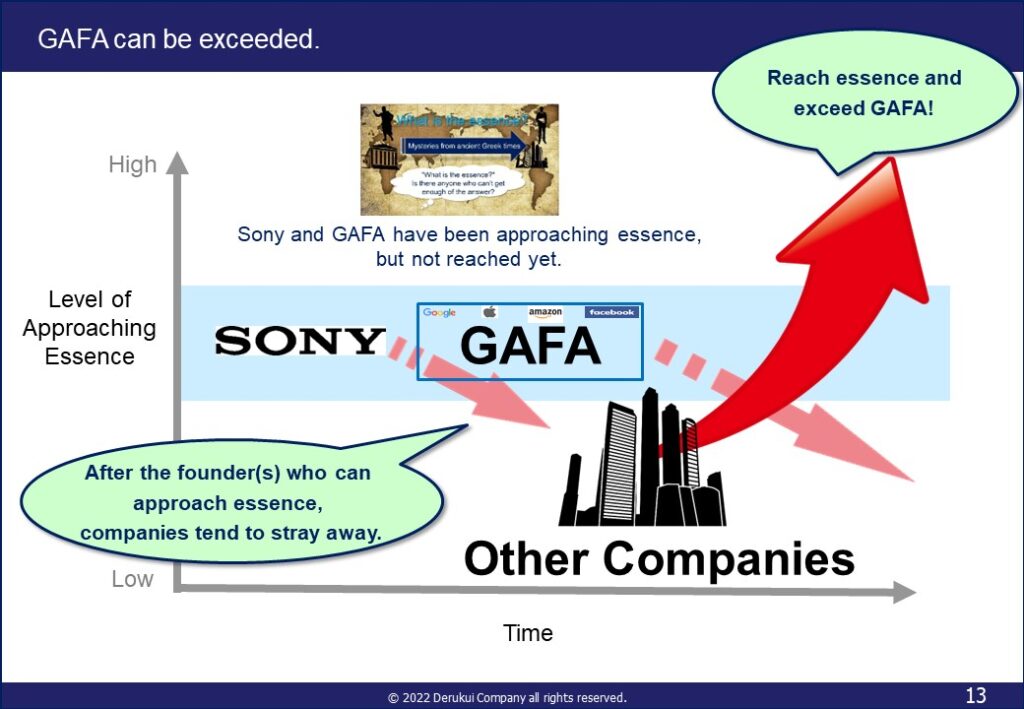 Again, the world does not understand "what essence is."

Neither Sony once nor GAFA now would be an exception.
They were/are only "instinctively" approaching essence.
If you approach essence "logically", you can exceed them.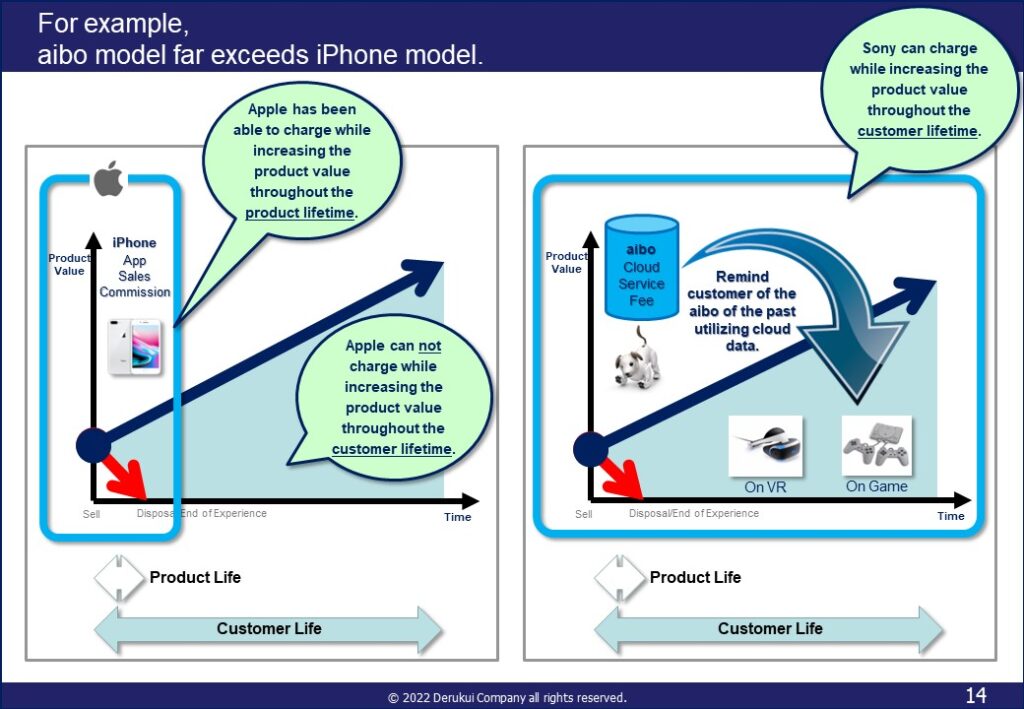 Sony's aibo model can continue to inspire customers' memories.
Sony can charge more than \ 1 million per customer (about \ 0.2 million for aibo alone).
Related products will also sell well.
< Overview > Essential-Based Innovation Training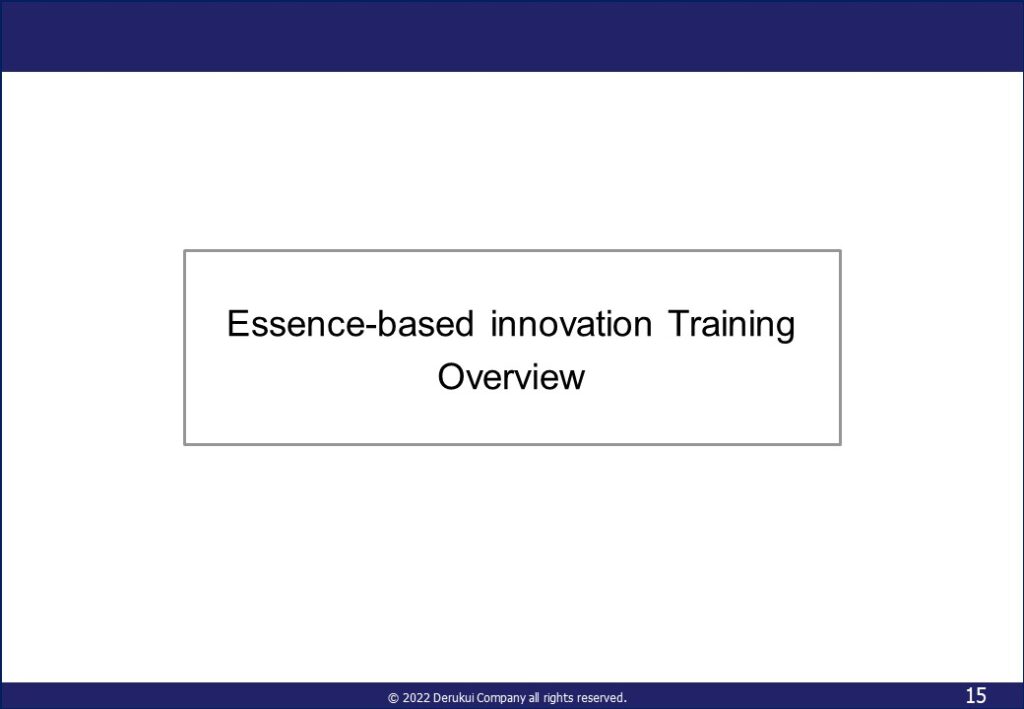 Let's take a look at the outline of the training.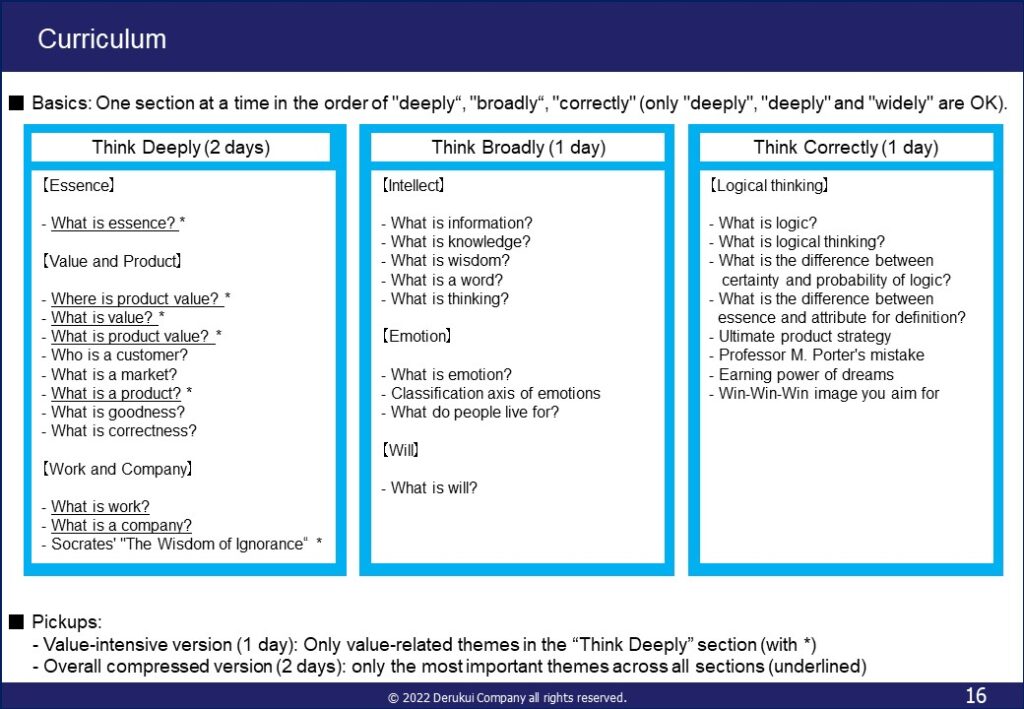 The training will repeat group discussions on philosophical and epistemological themes with a highly logical approach.
Scrap & Build will occur in the brain.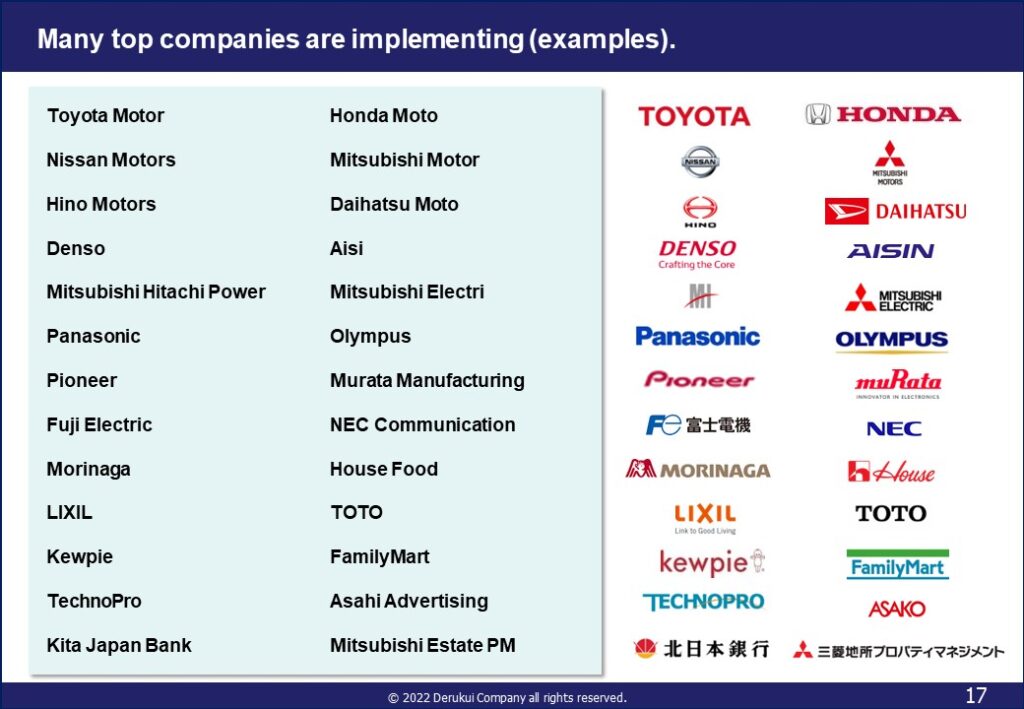 Initially it was mainly in the manufacturing industry, but now it has spread to all industries.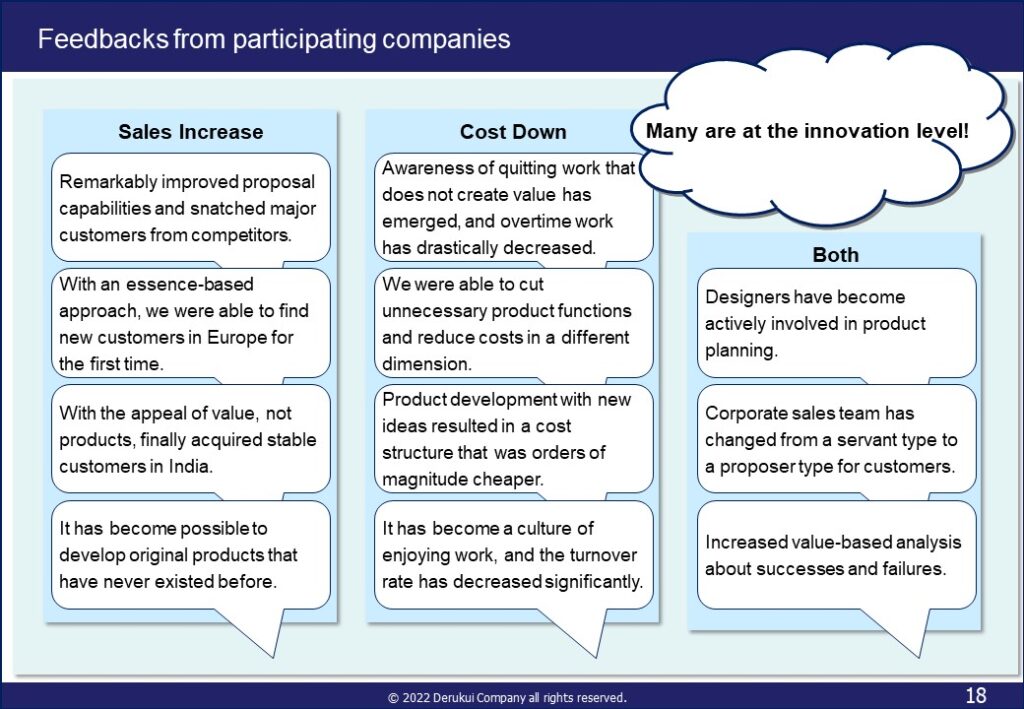 It continues to receive an unusually high evaluation.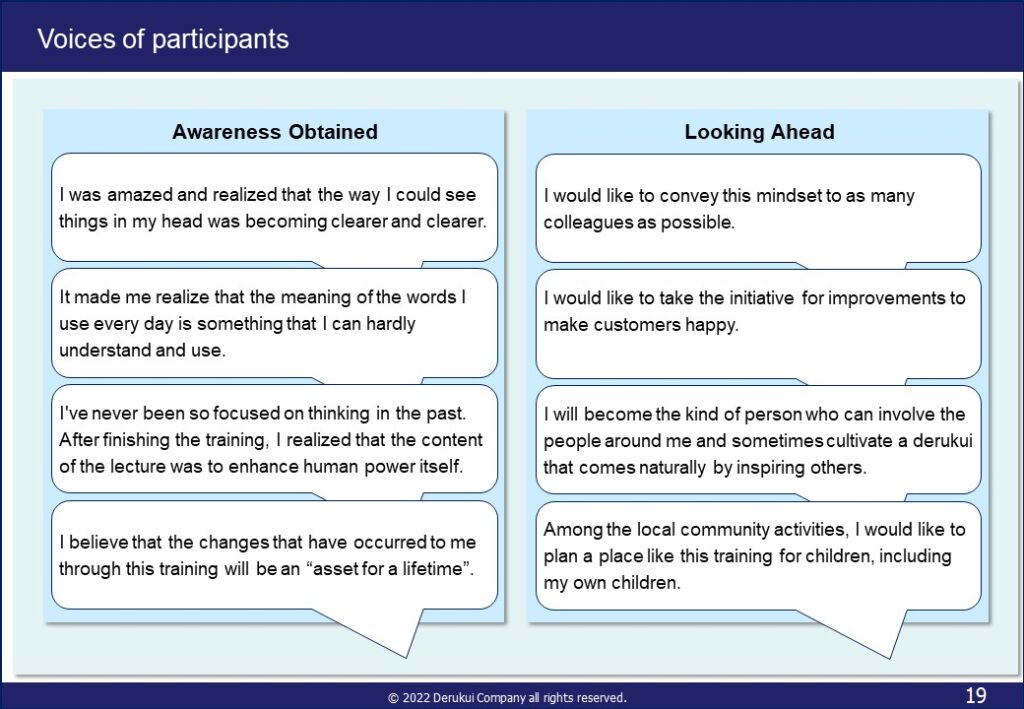 There are many voices saying that "smoke comes out of the head" in the training.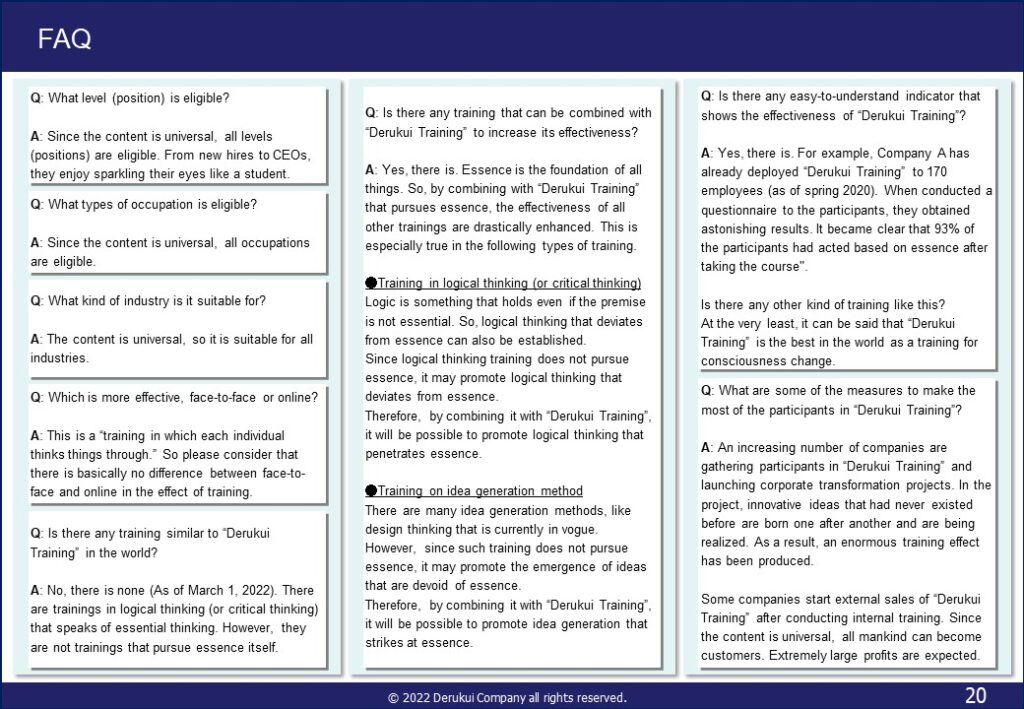 We recommend that you make the training in-house when you have completed the course to some extent.

* No royalties required.
You can get the whole organization closer to essence without increasing training costs .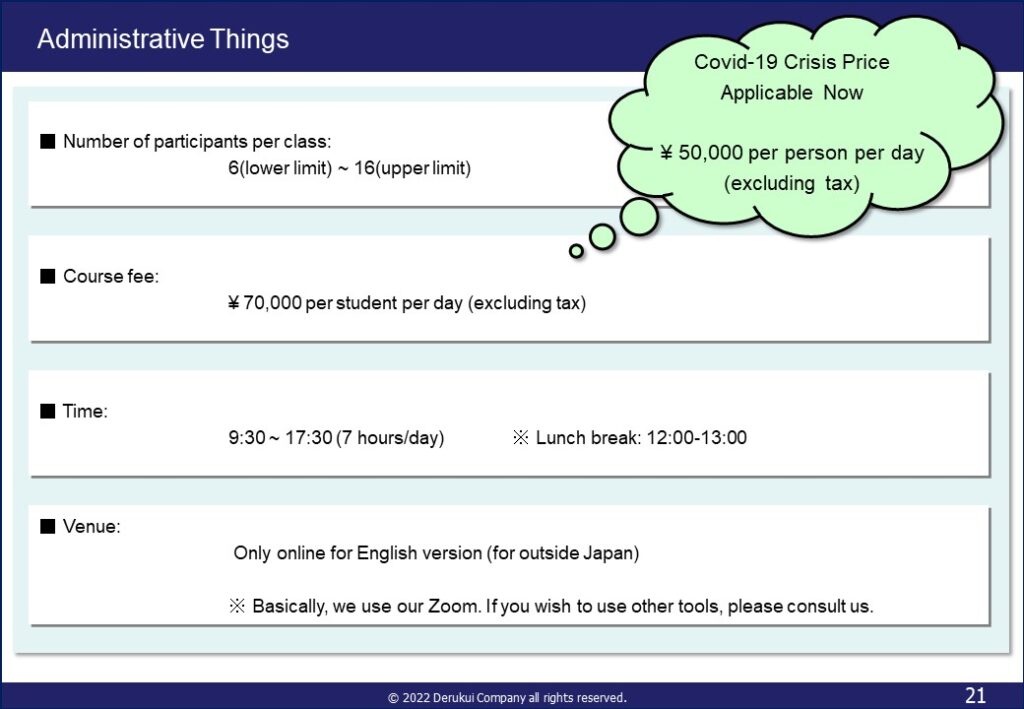 It is a training that focuses on "thinking" at the highest level in the world.
Online is no less effective than face-to-face.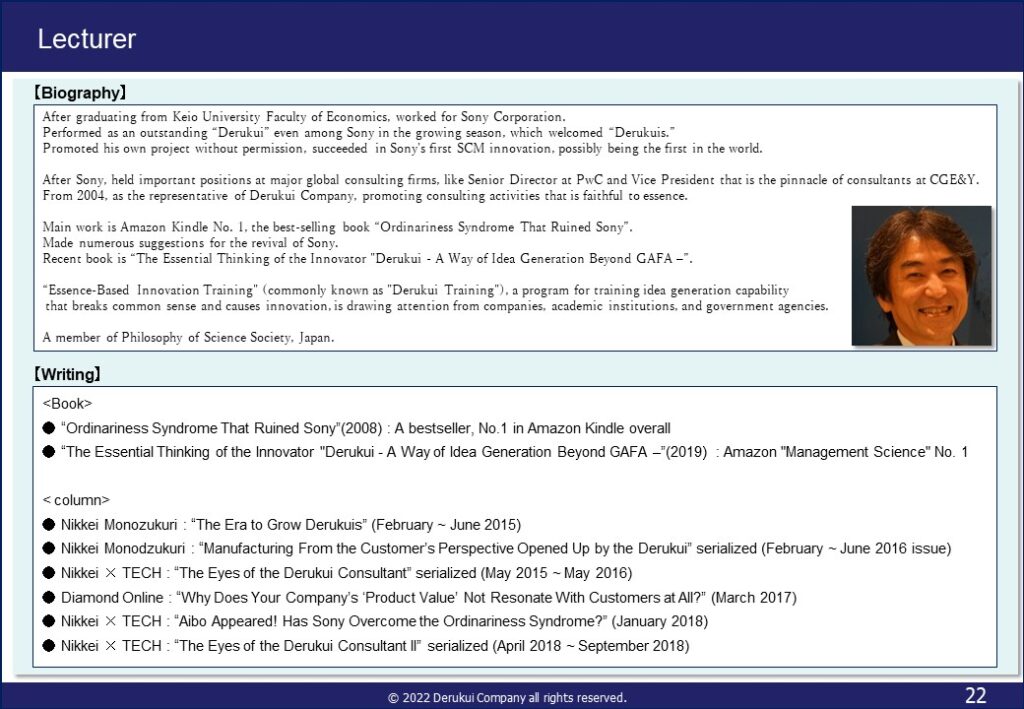 The instructor is a true "essence nerd".

* A member of Philosophy of Science Society, Japan.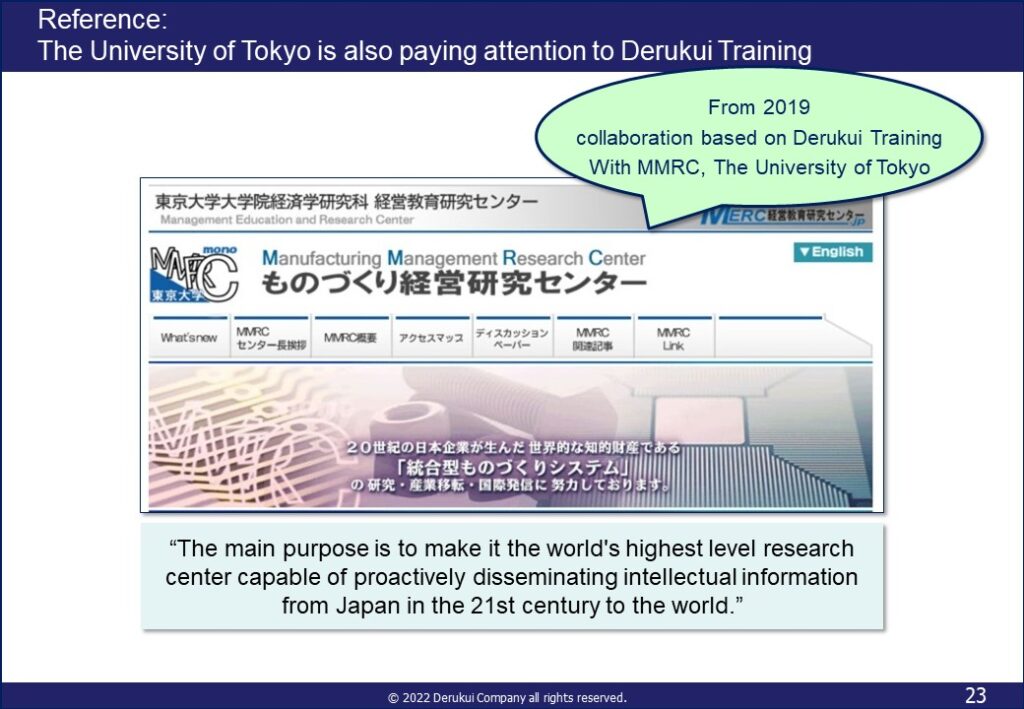 It is also researched from the University of Tokyo.

* Hitotsubashi University, Kanazawa University, etc. also
< Material > Essence-Based Innovation Training